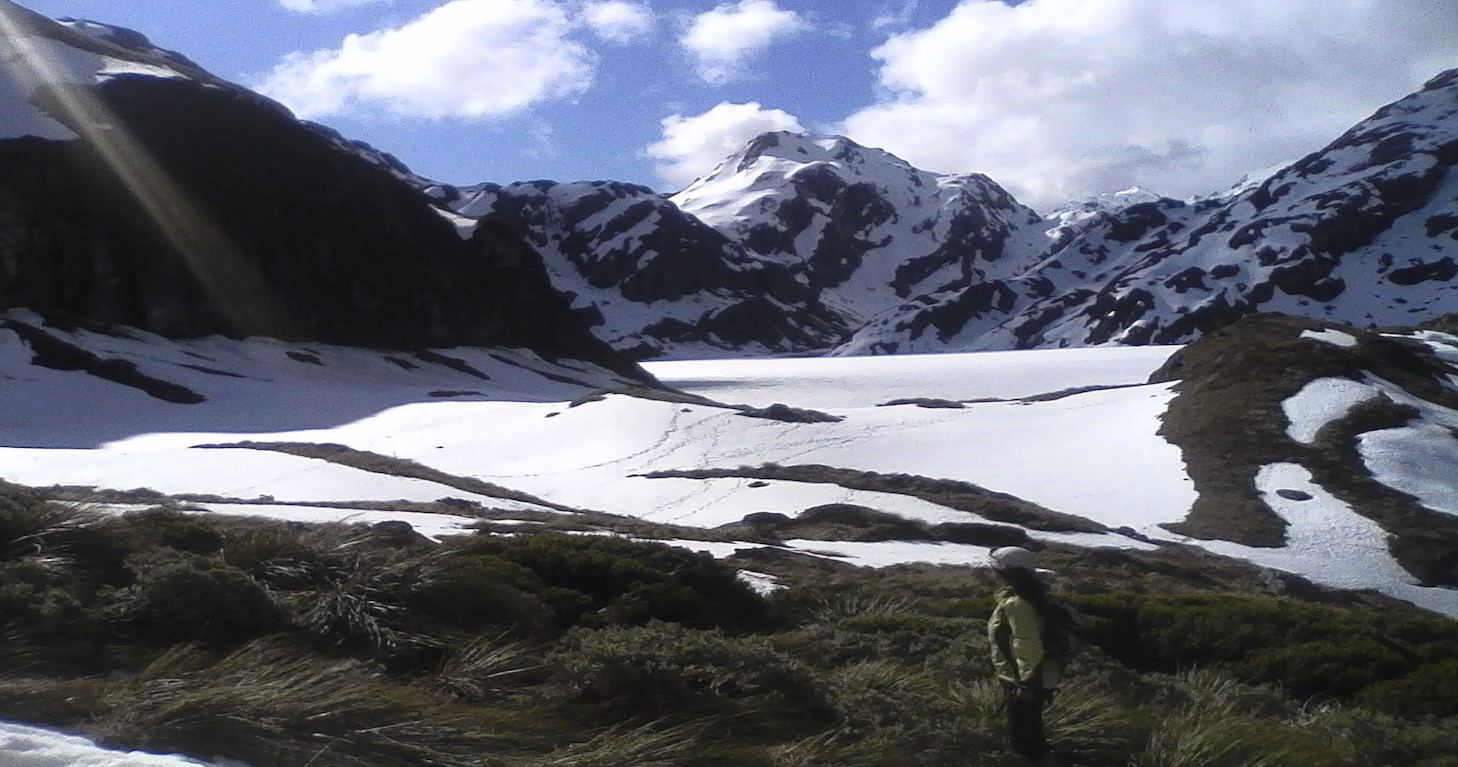 Routeburn in 1 or 2 days
The bus time schedules for the Routeburn track don't suit 1 or 2 day hikes.
You need to have a car to use our car relocation service. It is best to start your long day early. (i.e. 7-8am)
If you are considering hiking the Routeburn Track in 1 or 2 days, you need to have a good high level of fitness and comfortable hiking in all weather conditions. Including snow (even in summer!) /strong wind over broken ground.
Most of the track is in excellent condition with several sections having loose rock to negotiate.
Expect very cold to very hot conditions at all times of year. Always be prepared no matter what the weather report says.
For a 1 day hike, 9 – 12 hours with a light pack.
For a 2 day hike, you should expect 1 day of about 4- 5 hours and 1 day of 8 – 11 hours, for people with a good level of fitness.
1 day hike / run We recommend starting your hike / run from the Divide, because, your last 7km is mostly gentle down hill. Great if you are tired or a little bit foot sore.                                                                                                              Start early and hike at a steady, unhurried pace.
2 days hike Start from the Divide and stay at Mackenzie hut.
Or start from the Routeburn Shelter and stay at falls hut.
This way you will do a short day, then eat some of the weight in your pack before your big day.
Best is starting at the Divide as the last 7km of your long day is easy, especially if you are a little bit tired.
If you decide to change dates at short notice (due to weather) we cannot do this for Routeburn Shelter to Divide direction, because, we are almost always fully booked.
Be aware of daylight hours, as you may end up finishing in the dark. Take a torch if you are not sure, especially from mid February onwards or on cloudy/wet days. The last 1-2 hours is not difficult in the dark with a torch.
1 day hike relocations are not available from 25th December to 2nd January.