New Zealand Native Tree Planting and Wilding Pine Control
Kiyomi and I have been involved with wilding pine control since we have been in Queenstown. Most of this is volunteer work with loppers, hand saws and chainsaws. We have enjoyed watching the native plants regenerating.   Over the last 3 years, we have become involved with planting native plants. This has been a very nice change for us.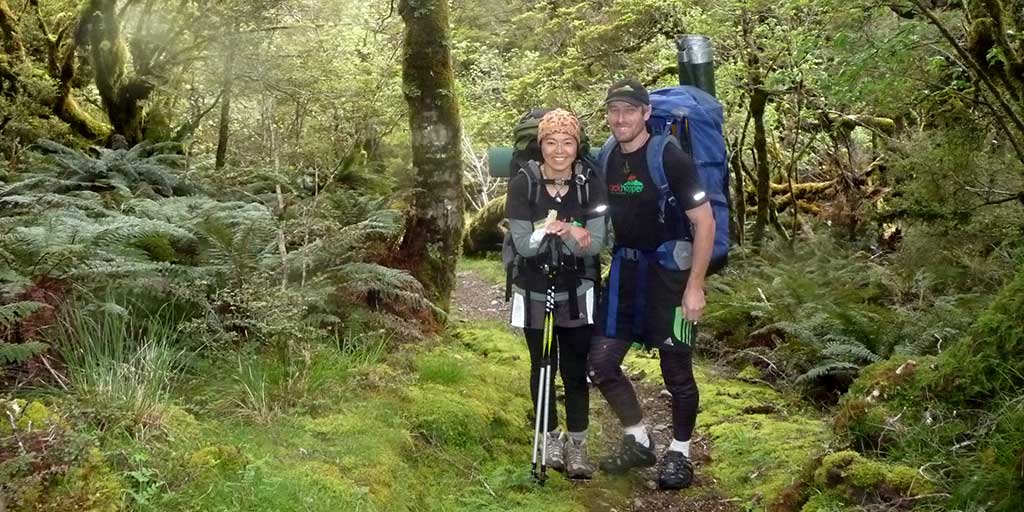 What we are trying to protect
The New Zealand environment has been isolated from the rest of the world for at least 65 million years. In this time, the flora and fauna have developed a relaxed and slow style of existence. This makes them very susceptible to introduced flora and fauna.
Exotic plants are very aggressive at spreading and growing. We are trying to control or eradicate certain invasive species of plant and animal.
For example, the Rimu tree can have 12 years between flowering/fruiting seasons. It just happens that the Kakapo only breeds when the Rimu flowers. The Kakapo is the largest and only flightless parrot in the world.
It is wonderful to see some of these plants and animals making a come back.